I've just updated my Trove Places app, that helps you explore Trove newspapers by places of publication or circulation. Just click on the map and you'll see a list of the 10 closest newspapers.
You can also browse the locations of all newspapers across Australia.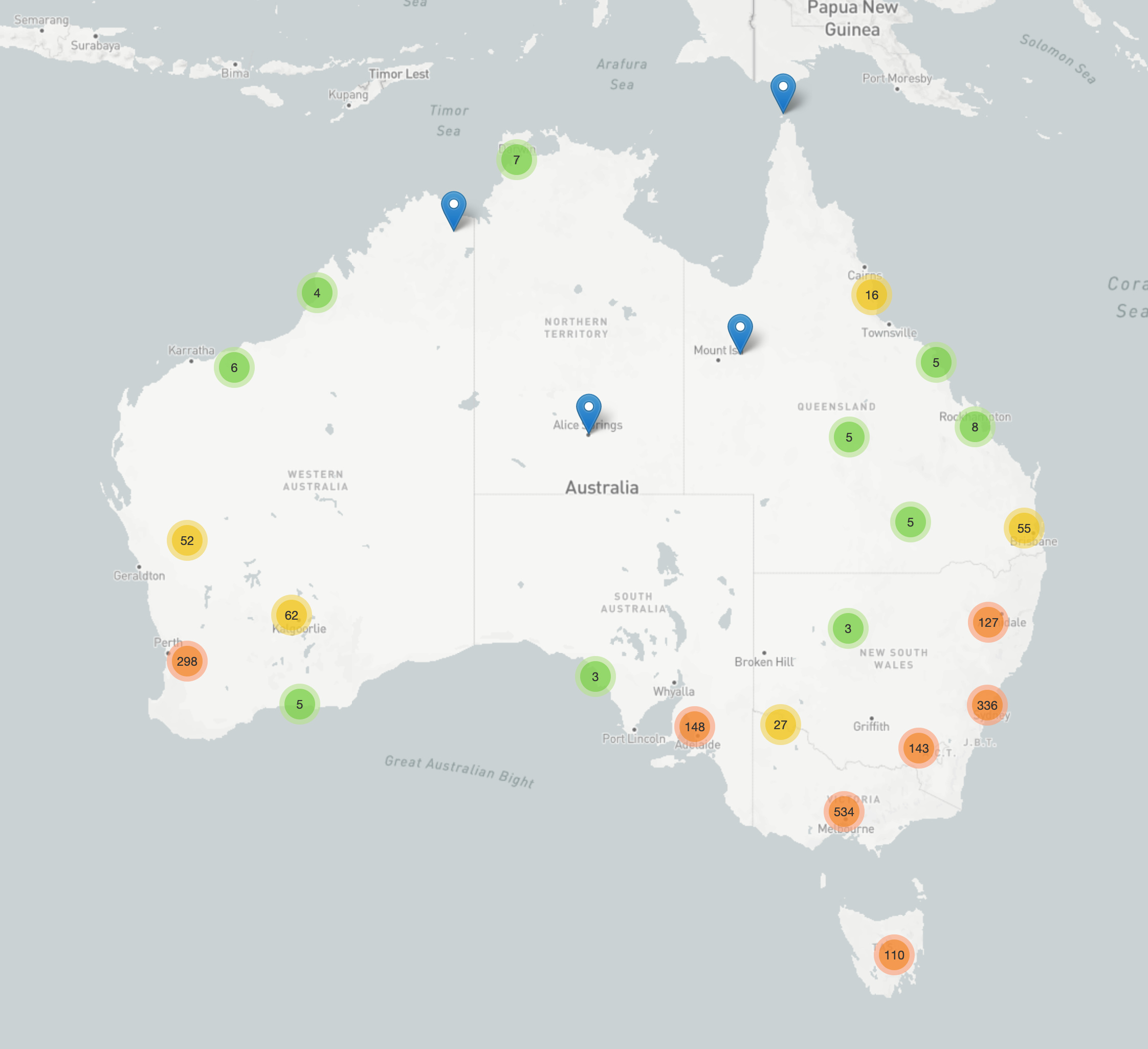 The underlying data file is available as a spreadsheet. Feel free to add a comment if you notice any problems. I'm geolocating place names found in newspaper titles, so it's not always exact.